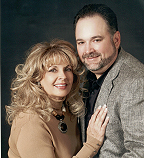 At B.F. Gammon Tool & Die, Inc. we build superior tooling and longer lasting, top quality maintenance parts, developed specifically to aid operations and reduce manufacturing costs. We provide machining services throughout the United States and other parts of the world. Our team has a combined internal experience of over 100 years and we always promise complete customer satisfaction.
Celebrating Over 50 Years in Business
We are an environmentally friendly company, solely utilizing wind generated energy and ensure that all waste products are disposed of properly.
With the increasing demands of manufacturing specialized products, B.F. Gammon Tool & Die, Inc. realizes that our customers need quality parts, at competitive prices. We have built our customer base through hard work and determination, something which has allowed us to become the company we are today.
Whether you need extrusion tooling or maintenance replacement parts, we're here to help. All you need to do is give us a call and we'll take care of the rest. In the meantime, feel free to take a look around our site to learn more about our products. If you have any questions or concerns, please don't hesitate to contact us at any
time.
We look forward to hearing from you soon.